Roof Maintenance is Key to Saving Money in the Long Term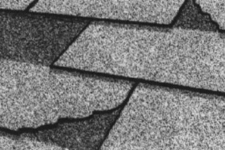 A roof that isn't maintained properly may only last half of the time it was meant to. This could cost a great deal of money when it comes to replacing it. If you put aside 2 percent of your roof's overall cost every year for roof maintenance, you will most likely save a great deal of money, according to FacilitiesNet. Karen Warseck of FacilitiesNet explains:
Say you have a 50,000-square-foot roof, with a 10-year design life. The cost to install it was $10 a square foot. That means the roof cost $500,000 to install. The cost per year of the roof is $50,000 per year. If the roof is not maintained, and it only lasts half of its design life, the yearly cost of this roof jumps to $100,000 a year. If that happens, in 5 years, you will need another $500,000 to replace it.

The cost to maintain a roof averages about 2 percent of the roof installation cost per year. In our example, that means $10,000 a year. Over 10 years, that means $100,000. Spending that money to keep the roof maintained means the roof should last its full service life, which in turn means that you will only have to spend that $500,000 once. So even though you have spent $100,000 over the roof's service life, you may well have saved $400,000 by not having to replace the roof prematurely.
Exterior Specialties of PA is always here for your roof repair and roof maintenance needs. Call anytime for a free estimate.