Poor Window Maintenance Increases Cost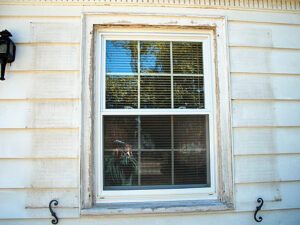 Yes new energy efficient windows are a good way to save on energy costs, but it doesn't stop there. Maintaining these windows is almost equally important in factoring their efficiency.
According to FacilitiesNet,
When properly maintained, windows can be expected to maintain their solar and thermal properties throughout their 30- to 35-year service life.
So, it stands to reason that if you don't maintain your windows properly, your windows will have a much shorter service life, which will end up resulting in early window replacement.
Window manufacturers are constantly trying to up the ante and improve upon window efficiency. Check out these innovations courtesy of FacilitiesNet:
One of the new technologies available today is the motorized shade. When used as part of a building's daylighting control, the units can provide an easy way to minimize solar heat gain in rooms with southern exposures. Controls for the units can be interfaced with room lighting controls or centralized building automation systems to regulate both light levels and solar heat gain.

One of the most promising developments is the "smart window." Smart windows use a small electrical voltage to change the light transmission properties of the glass. Depending on the technology used, the windows can vary from translucent to reflective. By connecting the windows' control to a building automation system, the properties of the window glazing for entire areas or buildings can be regulated to minimize heat gain or to maximize the use of daylight.
Exterior Specialties of PA is here to help you with all your window maintenance, window repair, window installation and window replacement needs. Call us today at 215) 773-9181 for a FREE estimate.