One Quarter of Home DIYers Get Injured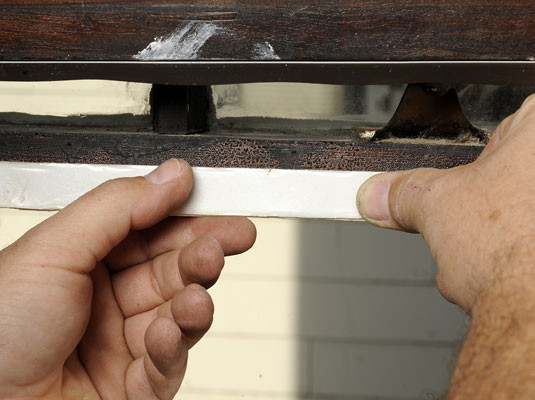 According to a survey by the National Safety Council and 3M TEKK Protection, 26% of home owners who have completed a home DIY project reported injuries to themselves or someone else in the household during a home maintenance project.
And, many DIYers don't take the proper precautions before starting a project.  According to HouseLogic, "Among those who sustained personal injuries, 41% say they weren't wearing personal protection gear when they were injured, even though what they needed was right at their fingertips."
And it's actually not the more challenging projects that are causing these injuries. According to HouseLogic:
One in two (50%) who were personally injured taking on a home improvement project got hurt doing basic yard maintenance

Nearly one in four (24%) were put on the injured list while painting the inside of their homes

And nearly one in five (17%) blame routine home maintenance projects for their injuries
Here are some more stats, courtesy of HouseLogic on home DIY injury statistics, and how to not become one of them.
Seeing is believing

When it comes to protecting themselves, nearly three out of four (72%) home owners are concerned with injuring their eyes when doing home improvement projects. Yet when it comes to protecting themselves during yard maintenance projects, only 39% are adamant about wearing protective eyewear and 62% falsely believe that sunglasses will guard them from injury while doing work like mowing or weed whacking.

Protection is important to keep your eyes safe from projectiles and contaminants when working on home improvement projects like using a lawnmower, sanding, painting, or fertilizing. The blade of a power mower can reach a speed of 200 miles per hour and can hurl objects just as fast, turning rocks and twigs into dangerous projectiles.

Breathe easy

Although nearly half (49%) of DIYers worry about injuring their respiratory system, less than two in five (39%) are consistent about protecting their air ways and lungs when working on home improvement projects.

It's important to wear a NIOSH-approved respirator when tackling routine projects like clearing lawn debris, sanding walls, or spraying paint.

Hear here

And when it comes to hearing protection, nearly half (47%) of those who work with loud or high-decibel equipment, such as lawnmowers or power tools, don't wear any type of proper hearing protection, even though continued exposure can lead to hearing loss over the long term.

Hearing protection is recommended for continual exposure to anything over 85 decibels. Noise levels generated by mowers and chainsaws can range from 90-110 decibels.
Exterior Specialties of PA is here to help with all of your pennsylvania siding, roofing, gutter, and deck projects. Call us today at 215-453-9180 for your FREE estimate.