Is It Time To Replace Your Roof?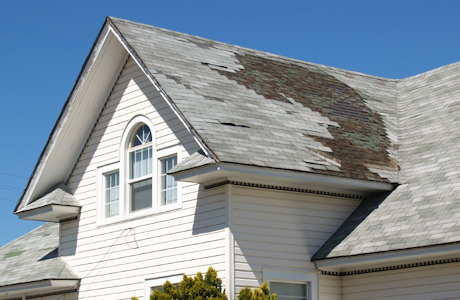 Does your roof leak, does it look damaged, Has your roof hit its life expectancy. Having to replace your roof can be a stressful time on any home owner. Can your roof be fixed with repairs or does it need to be fully replaced? Here are some great tips on deciding whether or not it is time to replace your roof.
The first thing to consider is how old is your roof, an average roof will last up to 15 years depending on maintenance. After this life time it is normal for leaks and missing or torn shingles. If this occurs your roof is beyond repair and it needs to be replaced.
Another thing that needs to be checked are the interior walls that touch the roof. If there are watermarks or paint damage then this is a sign of water see page and the roof will need to be completely replaced.
Weather is also a factor when it comes to your roof, this is what will take down a life expectancy. If your roof sees a lot of direct sunlight, snow, wind, rain and or hail your roof will need to be replaces quicker than a roof that doesn't encounter a lot of weather.
Other factors that may cause you to replace your roof are, an improper design, the wrong materials being used to installation, and or external factors.
The decision to replace your roof is something that is inevitable. The most important thing is do not wait. At the first sign of damage call a contractor to have them give you a quote.
And as always, Exterior Specialties is here to help! Call us today for a free estimate!