How to Decide When You Should Replace Your Windows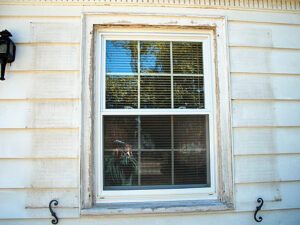 Replacing your windows can be a costly and time-consuming ordeal, so before you decide to go through with it, here is a checklist to help you to decide when is the right time, courtesy of FacilitiesNet.
1. Is the existing window system structurally adequate and does it accommodate building movements and structural loadings? If not, it's probably time for a replacement. This is critical from a safety as well as a performance standpoint.
2. Is the system effective at controlling water leakage, moisture migration, or unwanted air infiltration?
3. What is the condition of the system components? Check the frame, sash, glazing, hardware, weather stripping, sealants, and exterior paint or other surface coatings.
4. Is it possible that the adjacent wall system is contributing to the problems experienced? If that's the case, it may be time to do some wall renovation instead of replacing the windows.
5. Is the building historically significant? If so, there may be a few more hoops to jump through in selecting particular window products.
It is important to assess whether the benefits of replacement outweigh the benefits of repair/maintenance. By judging the above five aspects of the window, hopefully you can decide which would be beneficial.
Exterior Specialties of PA is always here to help you with your window replacement, window repair, window installation and window maintenance needs. Call us today at (215) 773-9181 for a FREE estimate!